---
Having some friends over that like to take shots?
Always make a mess and pour uneven shots?
Looking to fill up multiple shot glasses at once for an impatient crowd?
Introducing the 2-in-1, Shot Glass Dispenser & Holder, the easiest way to get the party going
This amazing product allows you to quickly fill six shot glasses and serve your guest's favorite drinks to them, all in a matter of seconds! Never have your friends wait around impatiently again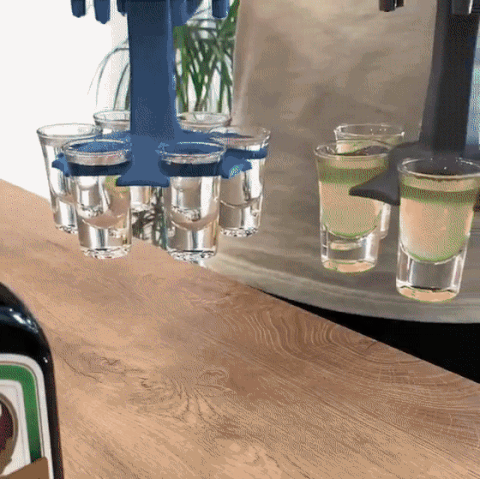 Back by popular demand after selling out, This shot dispenser is the perfect way to spice up your next gathering
Turn Your Party Up
This unique Shot Dispenser is destined to turn heads at Christmas parties
It has never been this easy to create crazy concoctions
Step Your Game Up
Shots For Everyone

  The perfect gift for your Tequila loving best friends
   Earn bragging rights as the best party host ever, almost overnight
   Ladies night, Guys night, or kickbacks with your friends, anyone can use it
Size
12.3cm x 13.2cm
Shot Glass Size
Height: 7.2cm 
Diameter: 4.5cm
Volume: 30ml

Pour up 6 glasses almost instantly to get the party going right

An immediate eye-catcher at your next party
The perfect gift for your (of age) loved ones!
3D Printed from eco-friendly Material
Specifications:
Manufacturing:  3D Printed from eco-friendly PLA
Materials: PLA is a 3D printing plastic made from corn-starch or sugar cane. It is 100% biodegradable, and non-toxic. 3D printed products made with PLA. Durable, strong, and to last you a while
In The Package
1 x Shot Glass Dispenser With or Without Shot glasses depending on your selection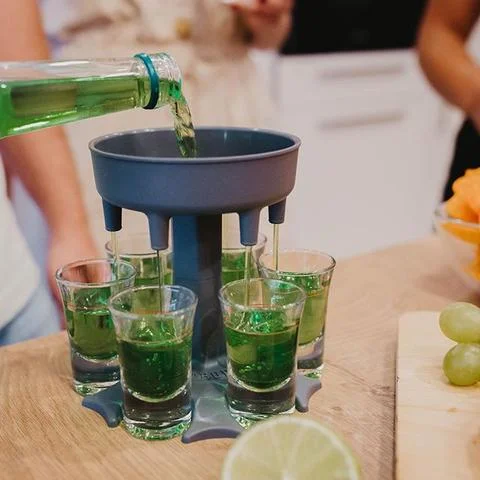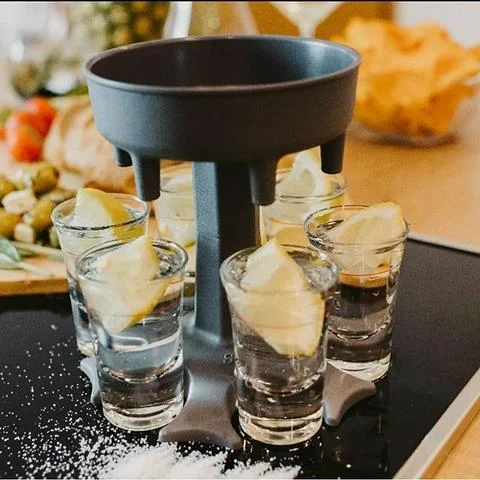 NOTE:

Handwash only. Lukewarm water & mild soap is advised to clean the product

Item details: Handmade
Material: 3D Printed PLA


Express Shipping & Delivery
USA: Delivery Within 4-13 Days
Worldwide International Delivery available too
- Limited Stock Available
Click "Add To Cart" Above To Get Yours Now