---
Now you can effortlessly repair all those hard to reach areas with this universal extension wrench!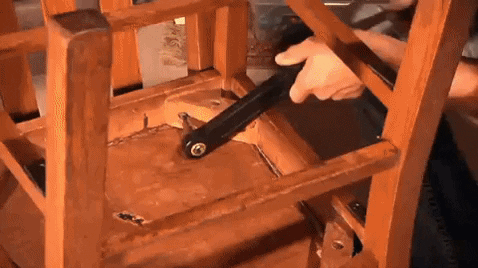 Wondering how to get screws or nuts? Do not worry! This Bruce extension key is here for you.
It is specially designed to make your work easier, allowing you to access hard-to-reach nuts and bolts even when the ratchet is limited due to the narrow space.
It saves you time and effort, helping you to tighten and unscrew the tightest screws comfortably, which makes it a handy accessory in any toolbox!
Characteristics:
✅ Reaches any corner - Allows you to reach hard-to-reach nuts and bolts in very tight places.
✅ Versatile - Allows you to loosen and tighten nuts and bolts. Suitable for home, mechanical and electrical maintenance and car repairs.
✅ Technological design - Equipped with chrome vanadium gears and used with a variety of adapters.
✅ Save time - You will work at high speed even in the narrowest and most difficult spaces.
✅ Works with drills - You can use it with screwdrivers or drills to get the job done even faster.


✅ Hard plastic (light weight) -  for easy handling in hard to reach places.