---
USA SHIPPING:
Free Shipping Worldwide: Over 29.99 dollars.
Standard Shipping In United States: (3 to 7 business days ).
ONLY this product is distributed in the USA | Questions? Email: service@idealhomess.com

NO LONGER SUFFER FROM AIR LEAKAGE/DUST AND NOISE INTERFERENCE. ✨✨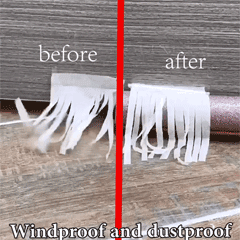 Effectively Reduce Noise - Isolate noise outside the room by keeping the room airtight. It is suitable for schools, homes, and offices to create a quiet and comfortable learning/working environment. Flexible to adapt to any type of door/window.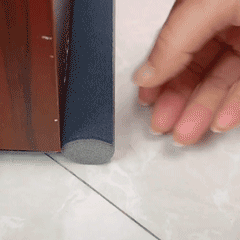 Leave No Traces - Different from traditional self-adhesive strips, They leave unsightly adhesive marks and damage your doors! Our door strips are ADHESIVE-FREE- Just slide our strip under the door, cut to size & done! Fully protect your doors from scratches, glue residues, or damages!
Ideal Room Temperature - Insulates your windows & doors and block airflow outside, keeping your room warm in Winter and cool in Summer. Also prevents rainwater from seeping into your house.
Universal Strips - Due to its excellent flexibility, it is usually widely used in various types of doors/windows like frameless sliding doors, glass doors, sliding doors, wood doors, cupboards, wardrobes, other furniture, etc.
Effectively Isolate Dust - A wider gap of the door will cause more dust to enter your room! Applied the door bottom sealing strip in time to save decoration costs, no need to replace the door frequently, and reducing cleaning times.