---
"The Rosary is a priceless treasure inspired by God." St. Louis De Monfort
ENJOY PRAYING  WITH A BEAUTIFUL, UNIQUE AND ORIGINAL ROSARY.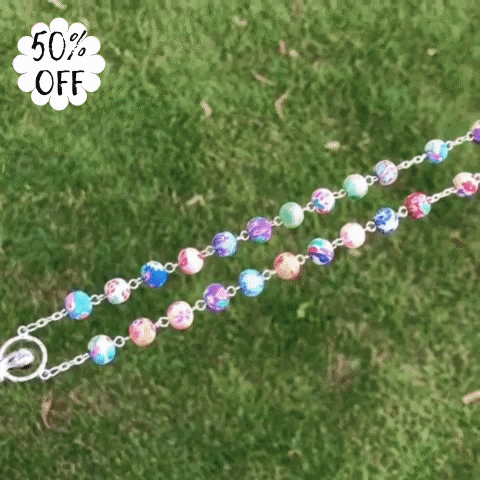 SPECIFICATIONS
These rosaries have been handmade with lots of love and are very high quality pieces. The length is about 58cm and it weights about 35g. The bead size is about 8mm and the pendant size is about 4.4cm. It is made with polymer clay and zinc alloy.
TESTIMONIES OF SAINTS 
ABOUT PRAYING THE ROSARY
"The Rosary is a priceless treasure inspired by God." St. Louis De Monfort
"The Rosary is my favorite prayer." St. Pope John Paul II
"The greatest method of praying is to pray the Rosary." Saint Francis de Sales
"The Holy Rosary is the storehouse of countless blessing." Blessed Alan de la Roche
"The Rosary is the 'weapon' for these times." Saint Padre Pio
~ Customer Satisfaction Guaranteed ~
We are committed to providing the best customer experience, from placing your order, to the item arriving at your doorstep. Here at each step of the process, you can always reach out and we will get back to you within 24 hours. On top of our free and insured shipping, we offer a 30-day return policy. 

Our customer service is available in English, French and Spanish.