---
The best training aid for balance that actually works
Train your young golfer how to fine-tune his stance and balance during swing. Using Junior Golfers Golf Practice Balance Bar, he will learn how to balance and ground his footing during play. A good swing requires solid footwork. Start training by instilling muscle memory using this fiberglass centered rod and help your junior golfer maintain balance throughout the swing. 
HIGHLIGHT FEATURES
Improve distance and accuracy.

Achieve consistent good distance and accuracy with every shot through solid stance and footwork. Using the Junior Golfers Golf Practice Balance Bar, it provides real time feedback on how the weight is distributed during the swing sequence. It helps the body to adjust and keep every part in harmony as the swing progresses.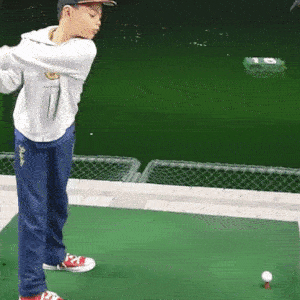 Maximize power and clubhead speed.

Good driving distance has something to do with speed and power. Train your young golfer how to draw power and speed from the ground using a stable stance and maintaining balance. Use the balance bar to fine-tune weight shifts from the front heel to the back leg. The rod instills muscle memory as the body moves and rotates while powering. 
Simple yet very effective training aid.

If you want to train your child the proper stance and balance during a golf swing, this balance practice bar offers immediate results! Made from fiberglass center rod, EVA filling and nylon sleeve for durable use. It's the best training aid for balance that actually works.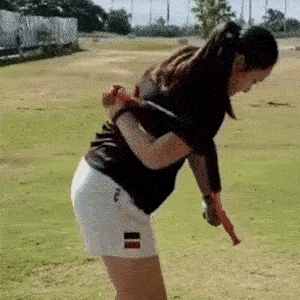 Portable golf training aid for kids.

A must-have training aid for young golfers. It's lightweight and foldable to be more portable. It fits most golf bags to easily carry it around in the driving range for training sessions, or use it for balance drills. Practice balance at home or the driving range anytime, anywhere and achieve good consistent swing. 
Product Specification:
Material: fiberglass, nylon, EVA 
Product Size: 
Expanded size: 94  x 7 cm 
Foldable size: 47 x 7 cm
Product Weight: 123 grams
Color: blue, black, red

Package Included:
1 x Junior Golfers Golf Swing Motion Corrector